Do you want your group to be encouraged, engaged, and edified?
Would your group benefit from lessons that are merry and meaningful? 
Amberly Neese is the speaker for you! Amberly is passionate about the JOY found in Christ and wants to share that with your group! As a national speaker, author, podcast personality, and comedian, she has won the hearts (and funny bones) of people all over the country at hundreds of camps, seminars, retreats, chapels, and conventions.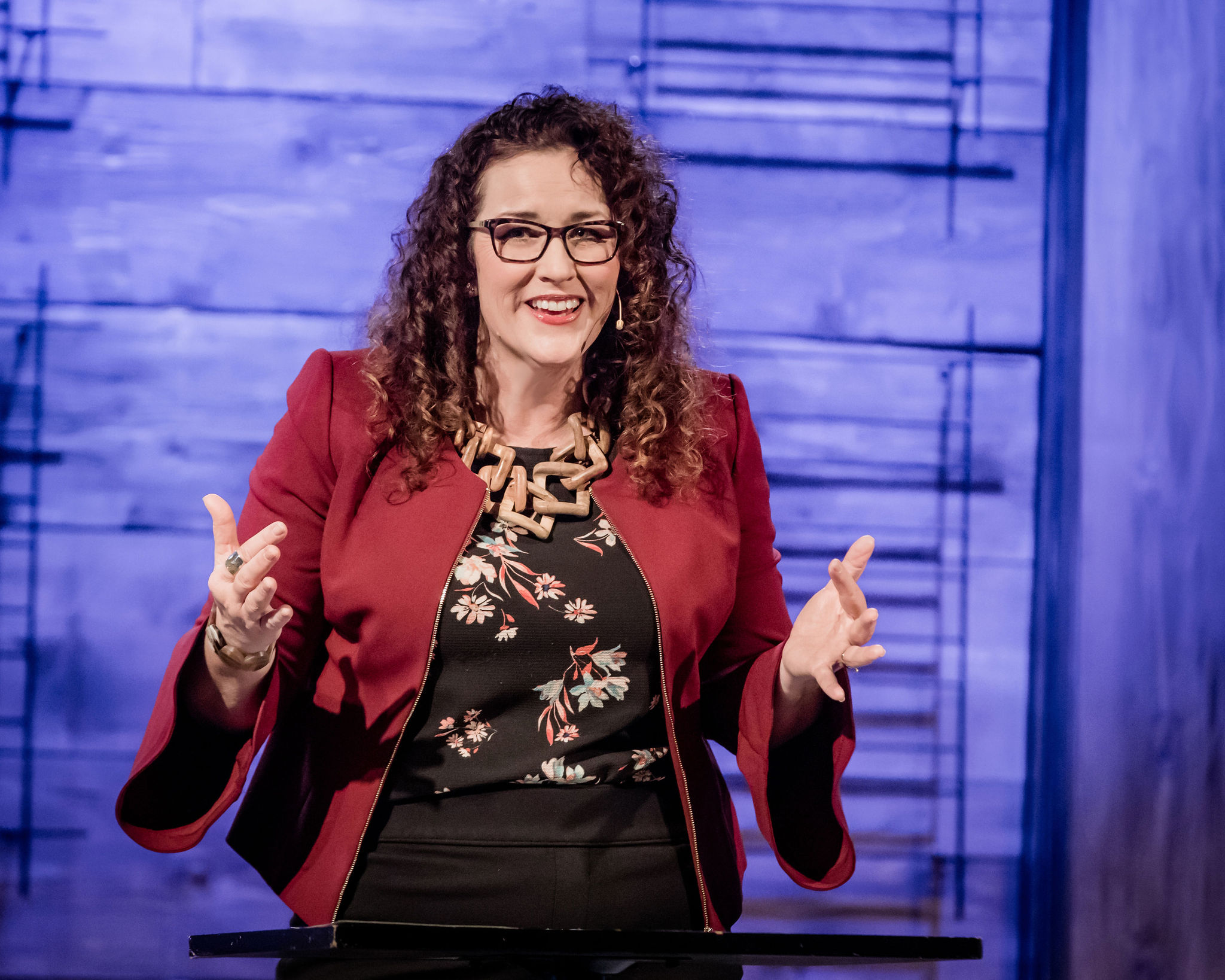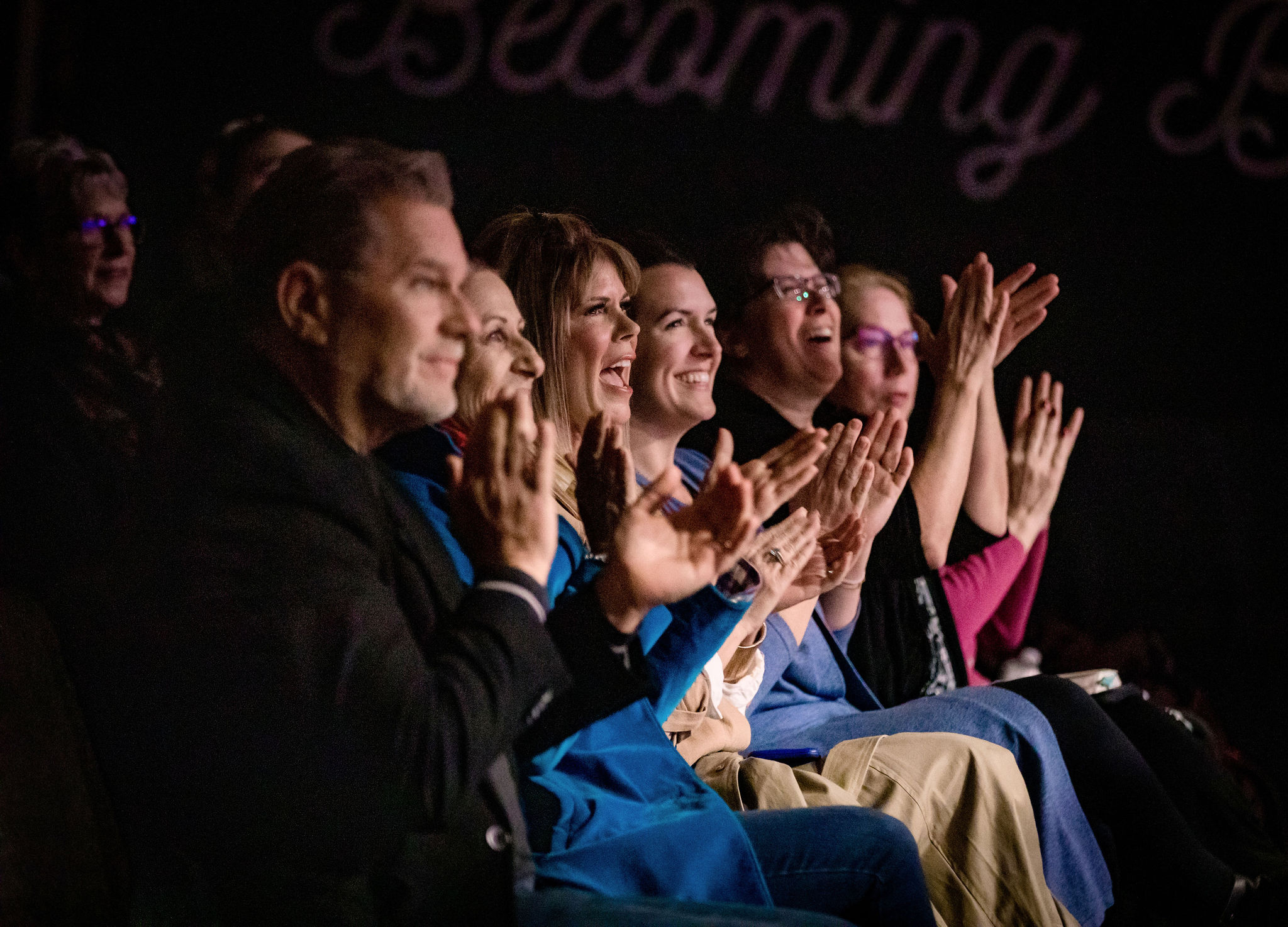 You may also like
Helpful Resources
Check out samples of Amberly's teachings.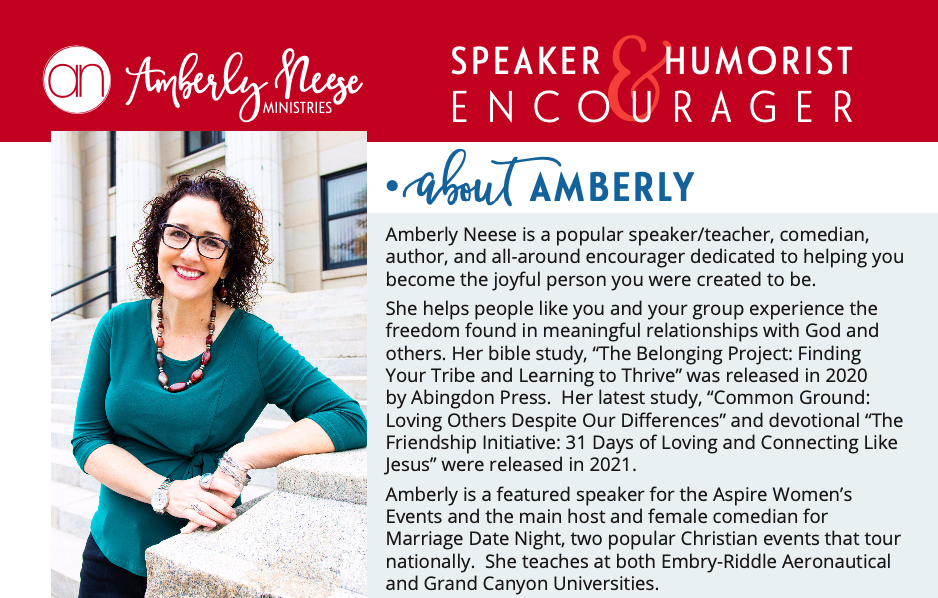 Want to learn more about our Amberly? Download her bio here. Gain valuable insights into her accomplishments and experiences that make her the perfect addition to your event.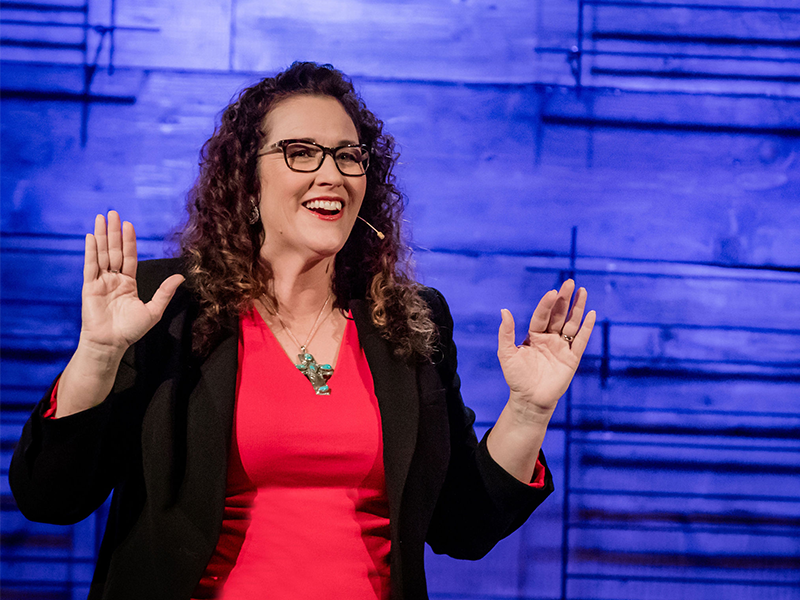 Media professionals and event organizers, we've got you covered. Access high-resolution photos of Amberly for your promotional materials and media coverage needs
.