Learn to live at peace with others even when you disagree by studying biblical stories of rivalries.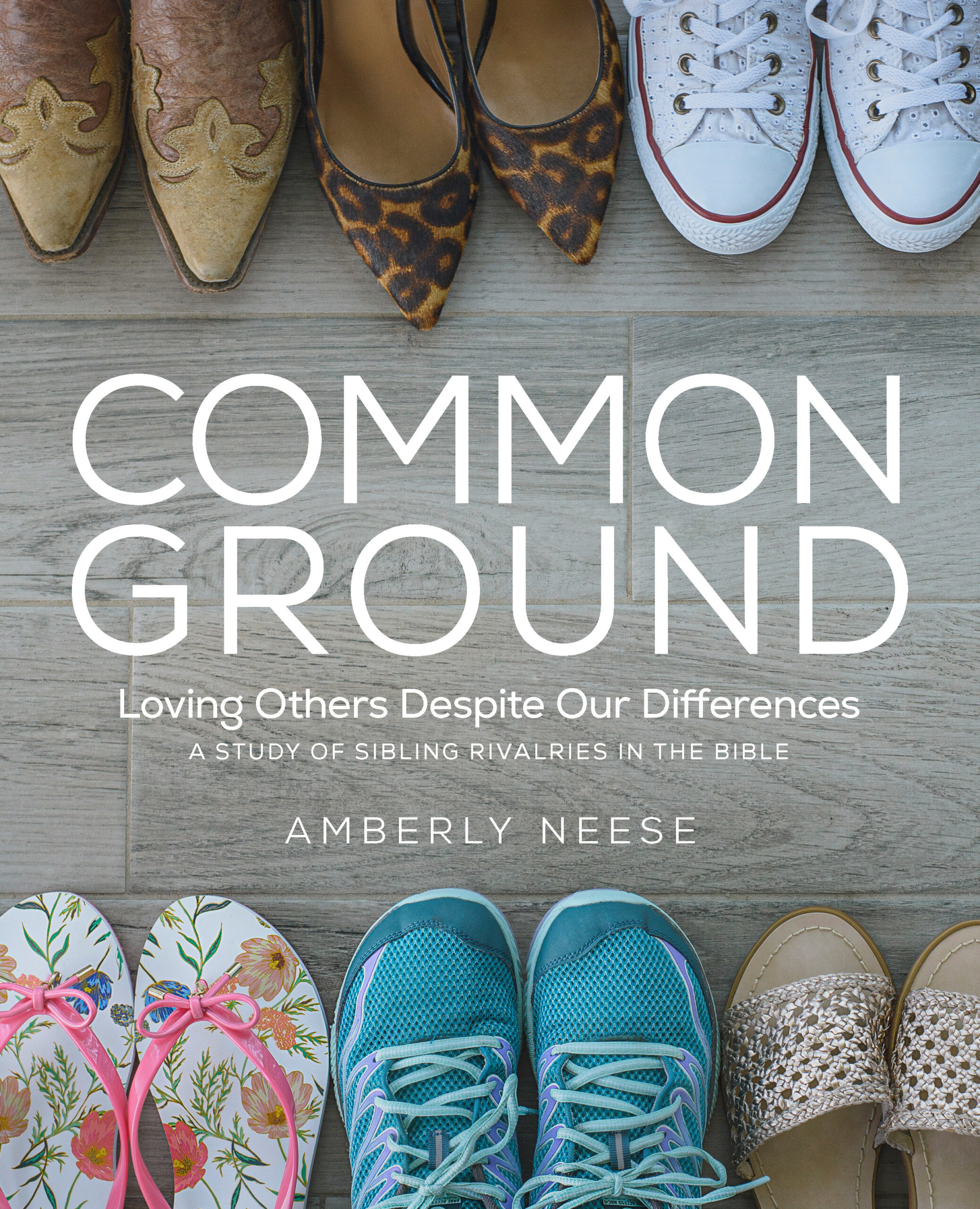 Whether it is in politics, the professional world, a party, or a pew, we face conflict every day.
As discussions get more heated and social media is deluged with opinion-spewing, hurt feelings, and broken relationships, we need hope and practical tools to navigate the tumultuous waters and live at peace with everyone.
Fortunately, the Scriptures hold the key to living at peace despite our differences.
In Common Ground, a four-week Bible study, Amberly Neese combines stories of sibling rivalries from the Bible with personal experience, humor, hope, and her love of God's Word.
Stories examined from the Old and New Testaments include:
Joseph and His Brothers:
How to Combat Jealousy
Moses, Miriam, and Aaron:
How to Work Together Despite Differences
Mary, Martha, and Lazarus:
How to Appreciate the Contributions of Others
Rachel and Leah:
Having Compassion for the Plight of Others
These stories point us to peace and reconciliation in all our relationships, reassuring us that it is possible to find common ground with everyone—despite our differences.
Women will find biblical and practical help for:
Navgating broken relationships
Living at peace depite differences
Handling heated discussions (in person and on social media)